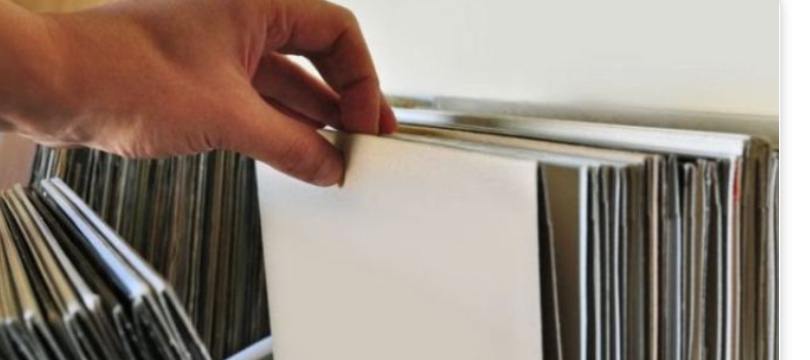 If you do a quick search of online record stores, you'll probably find that the same tired list of shops, 3rd party platforms, paid advertisements, and big box retailers dominate the top listings. You really have to search for the smaller shops, but fortunately for you, I've done some of the work for you!
First, Let's talk about why you would even consider a smaller online company or shop.
Well, Have you ever purchased a record from Amazon and it came in a poly bag with bent corners or damaged vinyl? This is not going to happy from a small shop that has gone to the time to build a website and list records one at a time. In short, they care and every order and customer is important to them.
Next, grading records can be very subjective on Ebay and Discogs. Sure, they have guidelines, but there are a lot of new and inexperienced sellers that have never even played a record!
Finally, it's usually much easier to get in touch with these smaller shops and ask questions if need be.
I'm not saying that you shouldn't buy from the big guys, but you should also try some of the little guys too!
Here's a list of online shops you might want to check out. They are in alphabetical order and I have no affiliation with any of them (except Spatula City), nor have they paid to be included in this list. If you have a shop and want to be added, drop me a line.
Airwaves specializes in Sealed records. New and old stock. They also offer free shipping on orders of $50 or more in the US.
Big Love always has a free section that you can add up to 2 free records per order! They are always running crazy sales and clearing inventory. A digger's Paradise of used vinyl.
Cromulent has a wide array of imports, but specialize in Japanese Records, Soundtracks, and Rocks. My hats of to anyone that can specialize in one category in the Vinyl Trade. It's hard enough to find good used vinyl now, let alone to specialize in one area!
Lunchbox offers free shipping on orders of $75 and update their inventory DAILY. They deal primarily in new stock, but they have pre-orders, and RSD exclusives.
Plaid Room offers free shipping on orders of $50. They sell new and used records and have weekly featured sales.
Spatula City offers free shipping on orders of $50 or more, Buy 9 and get the 10th for just one penny and all their used records are ultrasonically cleaned and resleeved before shipping. They add new arrivals every Wednesday and Saturdays and periodically have sales including their Friday before Black Friday Sale. They have over 4,000 used records in stock.